I know, I know, a lame title but what can I say? I'm Happy and Joyful! My time of year is here and I am in the zone!!! I am doing well at work, learning a lot daily! I love the challenge and the money for sure but it is indeed a good challenge. I really want to do well and excel in service to our veterans. I find myself extremely passionate about my roll in caring for the women and men who protect our freedoms and risk life, limb, and family in their commitment to our safety and the safety of people around the world. I have decided to get involved in more projects that aid and attend to the needs of America's veterans.
Anyway, I was supposed to go to the Renaissance Fest today but me and my friends decided that October 31 would be a better day since that will be the weekend that they do their All Hallows Eve celebrations and of course I love all things Pagan in nature! Oh! There is a Buddhist Temple that I am gonna visit and maybe chat with some of the people about the practice of Buddhism and the lifestyle that accompanies a life in pursuit of balance. Its truly a beautiful way of life. Peaceful and purposefully giving to the world and to other people what is deserved; kindness and most of all, Respect. Good stuff!
OH! I went to the farmers market yesterday and OMG! Great haul! Got some really interest things to try!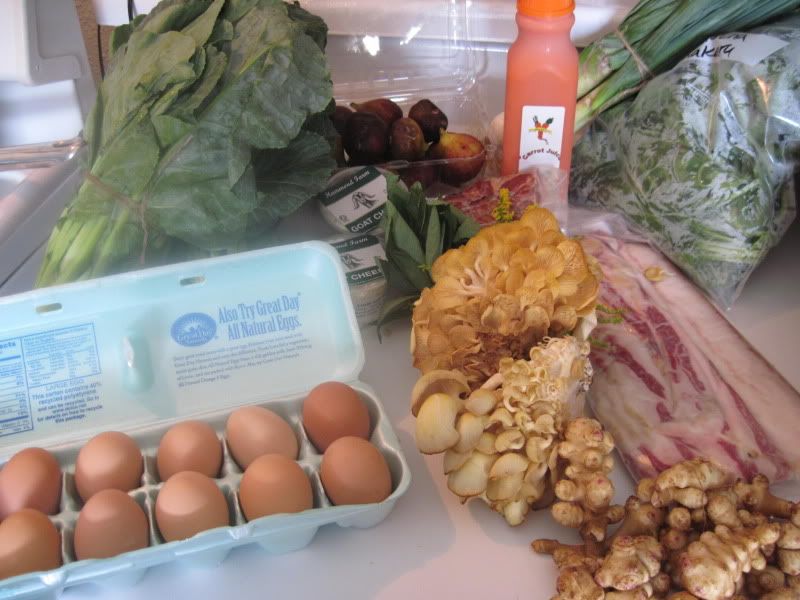 I am cooking the collard greens and smoked turkey wings for dinner today!
Love and Light my friends!
Karma loves balance...tip the scales in her honor
Us!